Easy Online Enrollment
Online enrollment: So easy, you can do it in your PJs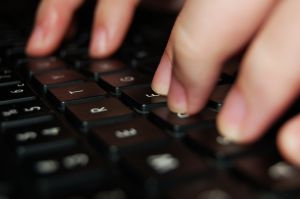 Yes, our new online enrollment is so easy, you can do it at home, dressed however you want. And the best part is, because you enroll while we're on the phone together, your online enrollment will be that much easier. I will walk you through the process. Just follow these four easy steps:
Call me and set up a phone appointment.
During that phone appointment, I explain Medicare and your options.
While we are on the phone, I walk you through the online enrollment.
Your United Healthcare card arrives in three weeks and I become your local agent for any questions or changes.
It's just that easy.
So, to recap, when you call me for our one-on-one phone call, I go over your different options. Then, once you decide which option is best for you, I will walk you through signing up on the Internet. The best part is you will now have me as your local agent and can call me with any questions. I become an advocate on your behalf. You will also receive my monthly "Healthy News" newsletter filled with health tips and humor. Again, there is no fee for my services because I am paid by United Healthcare.
Call me today (760) 473-7721 to learn more about "Enrolling in your PJs."